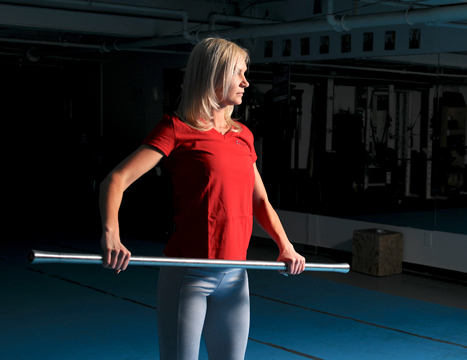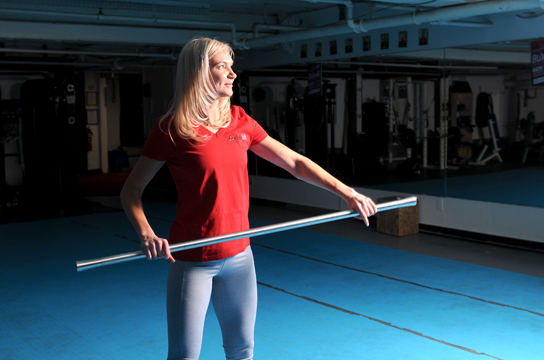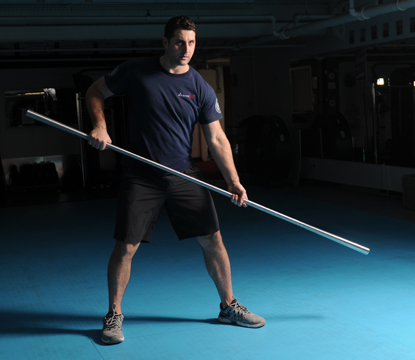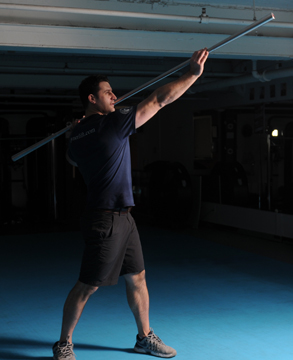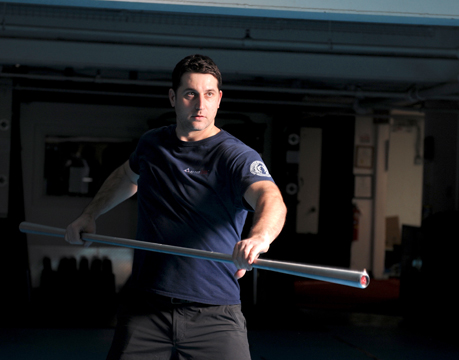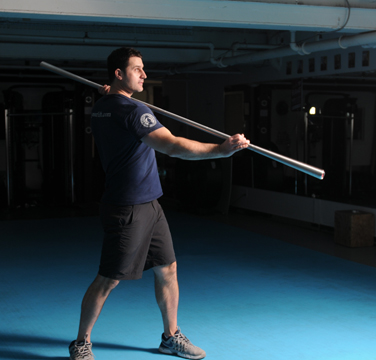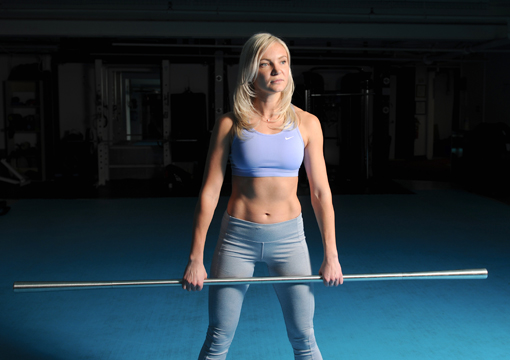 Synerlift Speciallist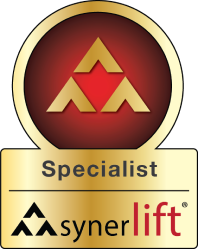 SynerLift Specialist™ is a 32-hour advanced level training that allows you to use the SynerLift Bar and techniques for both personal and professional use.
If you are already an exercise professional or aspire to be, and want tools and methods that will bring your coaching to the next level, then Synerlift Specialist is perfect for you.
Admission requirements
Synerlift Specialist Certification builds on a solid exercise foundation and strong knowledge of human anatomy. This certification is therefore ideal for those with previous experience in the exercise field, such as:
Certified Personal Trainers, Strength and Conditioning Specialists, Kinesiologists, Athletic Trainers, etc.
Health care providers who use exercise in their practice: PhysiotherapistsChiropractors, Massage Therapists, etc.
NOTE: We also welcome applications from individuals with no prior formal training experience but who have demonstrated through the length and quality of their academic and non-academic experience, an ability to successfully complete the SynerLift Specialist program. Applicants who have not previously trained clients nor studied training are eligible to apply, if: 1) They are at least 23 years of age; 2) They have a minimum of 5 years of non-academic experience; and 3) they have demonstrable knowledge of human anatomy. These three conditions must be met before the start date of any session or course.
How to Enroll in the Program
Enrollment in the SynerLift Specialist certification program consists of 3 steps:
Step 1: Registration
The registration package must contain the following documents:
Resumé.
Cover letter outlining your previous training experience and interest in SynerLift Certification.
1 reference from a client you have worked with for a period of at least 6 months.
Registration package must be received by Strength Revolution Inc. no later than 30 days prior to the start date of the applicable session or course.
by email to: info@synerlift.com
or mail to: Strength Revolution Inc.
145 Spruce Street
Ottawa, ON
CANADA K1R 6P1
Step 2: Interview process
The SynerLift Specialist program is a specialized certification process. For this reason, Strength Revolution Inc. carefully screens applications and an interview is required.
Potential candidates for the program are notified within 7 business days of receipt of the complete registration package if they qualify for an interview, at which time they are invited for an in-person or video-chat interview. After the interview, successful candidates are provided with a course contract specifying the terms, conditions, and fees of the program.
Step 3: Enrollment
Enrollment is complete only upon our receipt of the student contract and payment of the applicable fees.
A $200 non-refundable fee is paid at the time of enrollment. The remainder must be paid in full no later than 7 days prior to the course start date.
A valid credit card must be registered on file.
Method of payment: e-transfer, money order, certified cheque, or bank draft
All payments must be made to "Strength Revolution Inc."
For courses held in North America, we accept Canadian funds only
For course held in Europe, we accept Euro or equivalent funds in the currency of the host country
Cancellation / Refund Policy
Fill out the "Request for a Refund" form and provide it to Strength Revolution Inc. as soon as possible. Refunds are given only on the following basis and subject to the following terms:
Request for refund received no later than 7 days prior to the start date of the course:

Refund of tuition, minus $200 non-refundable fee. Should the student register for another SynerLift Specialist course within three months of the cancellation, this fee is transferred towards that course.
Strength Revolution Inc. reserves the right to cancel
Strength Revolution Inc., in its sole discretion, reserves the right to cancel any course at any time prior to 14 days before the start date of that course. If we must cancel a course, we will refund the entire amount you paid. In case of unforeseen events such as natural disasters and other circumstances beyond our control, we may cancel a course at the last minute and provide a full refund.
In the event of cancellation, our sole responsibility is to refund your tuition and deposit according to the terms and conditions specified in your student contract and outlined above. All travel and any other arrangements you make, including accommodation and transportation, are your responsibility and Strength Revolution Inc. assumes no responsibility or liability regarding the same.
The Final Step: SynerLift Specialist Testing and Certification
There are 2 requirements that must be successfully completed in order to obtain certification as a SynerLift Specialist:
Attendance and participation in both SynerLift Pro and Mastery of Movement courses.
Evaluation: written theory exam and practical assignment (90% is required to pass).
A certified SynerLift Specialist further qualifies to be:
endorsed by Strength Revolution
featured on the SynerLift® website
Course participants who attend the sessions but who do not wish to do the written exam and practical assignment cannot be certified as a SynerLift Specialist. However, they are welcome to explore this training system for their own general knowledge and use it for their own benefit - but they are prohibited from identifying themselves as a certified SynerLift Specialist, they are not recognized as SynerLift qualified instructors, and they are specifically prohibited from using SynerLift equipment and method of training in any circumstances other than for their own personal use.
Maintaining your SynerLift Specialist certification
Once you become a certified SynerLift Specialist, you are responsible for maintaining a high level of knowledge and for keeping up-to-date with the latest developments in your field. To demonstrate the ongoing commitment to excellence in training necessary to maintaining your certification, you must complete relevant professional development courses provided, recommended, or pre-approved by Strength Revolution Inc. every 18 months after your graduation date.
All SynerLift Specialist students and alumni have access to a selection of professional development courses recommended or provided by Strength Revolution Inc. No renewal fee is required to maintain your SynerLift Specialist certification via these courses.
Using a non-SynerLift course to maintain your certification requires pre-approval by Strength Revolution Inc. If you wish to propose such a course, please provide the course name, provider, course summary and the instructor's name. We will review the course, how it relates or strengthens your SynerLift Specialist skills, and have an interview with you over video-chat or phone to determine if it satisfies the professional development requirements for maintaining certification or not.
If accepted, a $200 fee is charged for renewal with a non-SynerLift course.
Renewal of expired certification (18 months or more)
It is possible to renew an expired certification by completing one of the following options:
Retake the Mastery of Movement course
6 hours practical mentorship with a certified SynerLift Specialist